About Us
We all know how much of a hassle renovation is. Regardless of renovating a small space or a larger area, it takes time, financing, and opinions from someone skilled or experienced in this field.
 Use durable products
It's not every day you renovate your place. You must hence use durable products that make your area look stunning when you are on this mission.
limited finances
But then the issue of your limited finances appears. This is when we, Bliss Bathrooms, become your faithful partners.
We offer bathroom products
We offer bathroom products, experienced consultancy, designing, and demolition services to have you build the bathroom you have always wished for.
Efficient services
Efficient services at wallet-friendly prices are what our business works upon.
Services We Offer
High-quality products
We offer you a wide range of safe and durable products that go along your bathroom's interior and space. From tiles and toilets to accessories and baths, we offer a range that caters to all the possible lifestyles and budgets you may have.
Consultancy by Professionals
We are a team of friendly and customer-oriented professionals. As you book an appointment with us, we first offer you a detailed site survey and list down your requirements. After this, we offer you a free quote and a plan comprising the possible products your bathroom would need during the renovation.
Easy Demolition and Installation:
Our reliable professionals demolish your old fixtures, replacing them with new ones in a damage-free way, keeping your interior safe, and offering you complete satisfaction.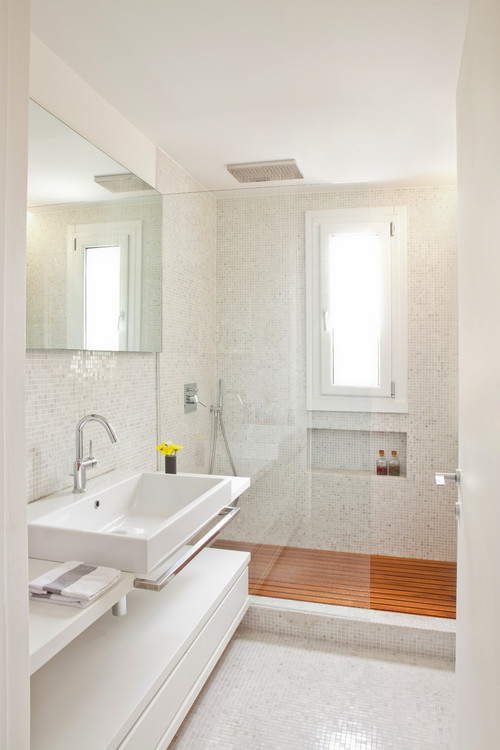 When facing the work, one of the main and most delicate aspects to be faced is the assignment of the work. While on the one hand the economic saving constitutes a fundamental stake in planning, on the other it is also important to put oneself in the hands of serious companies that guarantee compliance with cost estimates, quality of workmanship and materials used, technical and moral responsibilities, as well as compliance of the regulations on safety and protection of the personnel employed. This is therefore a very delicate step.
The first piece of advice, of course, is tolook among theProfessionalsregister on Houzz by reading reviews or asking questions, or – as has always been done – ask friends and acquaintances for directions to companies with which they have carried out successful work; inquire via the web if they have disputes or interdictive positions in operating in construction; ask the owners of the companies for references and pictures of the work performed and which staff they intend to employ. Be wary of those who intend to carry out more jobs in different specializations: the plumber is a plumber, the bricklayer is a bricklayer, and so on.
Eliminate obsolete systems
If the budget allows it, when removing floors and walls, unless the bathroom we are going to put our hands on has not already been redone recently, it is advisable to eliminate all the concealed systems, in favor of new, with current and controlled materials. It often happens that the pipes and the hidden infrastructures are obsolete and deteriorated, or carelessly damaged during the works; if not replaced, they may have to be demolished later or be the cause of hydraulic breakages, water leaks and related infiltrations in adjacent rooms, including other tenants, with consequent economic damage.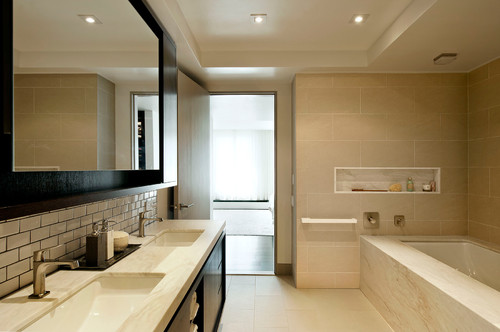 When a professional faces the renovation of a bathroom, he will find a new type of customer: increasingly aware, prepared and sensitive thanks to a pervasive design culture (from print to the web), full of advice, technical knowledge and suggestions. of style. The renovation of a bathroom must be carried out very carefully keeping in mind an initial project that is clear and defined in line with the customer's tastes and expectations.
The planning of the renovation of a bathroom starts from the budget that you want to make available for the realization of the works. It is first of all necessary to draw up a wish list, identify priorities and identify any critical points in order to allocate economic resources: in this way it will be possible to know if the restructuring intervention will be partial or total.
Given the articulation in several closely related work phases (systems, masonry, finishes) where the unexpected could easily arise, it is advisable to reserve a portion of the budget for any extra work.Requested estimates and estimated expenditure, to complete the general economic framework, it is a good rule to inquire if there are tax deductions in force for building renovations for this type of work.