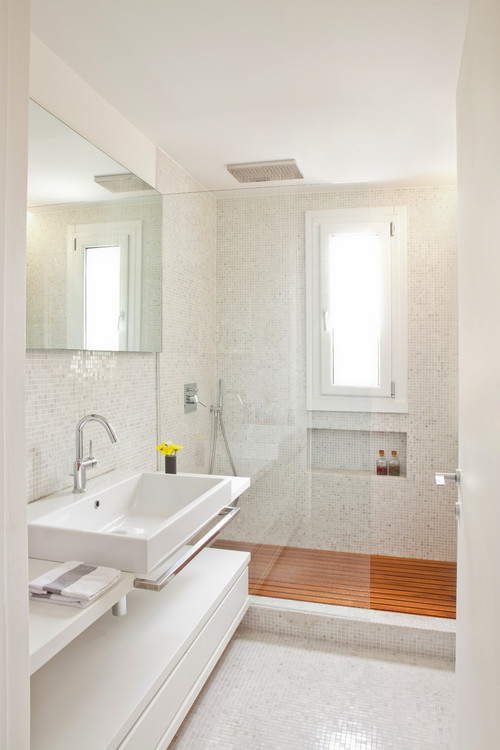 When facing the work, one of the main and most delicate aspects to be faced is the assignment of the work. While on the one hand the economic saving constitutes a fundamental stake in planning, on the other it is also important to put oneself in the hands of serious companies that guarantee compliance with cost estimates, quality of workmanship and materials used, technical and moral responsibilities, as well as compliance of the regulations on safety and protection of the personnel employed. This is therefore a very delicate step.
The first piece of advice, of course, is tolook among theProfessionalsregister on Houzz by reading reviews or asking questions, or – as has always been done – ask friends and acquaintances for directions to companies with which they have carried out successful work; inquire via the web if they have disputes or interdictive positions in operating in construction; ask the owners of the companies for references and pictures of the work performed and which staff they intend to employ. Be wary of those who intend to carry out more jobs in different specializations: the plumber is a plumber, the bricklayer is a bricklayer, and so on.
Eliminate obsolete systems
If the budget allows it, when removing floors and walls, unless the bathroom we are going to put our hands on has not already been redone recently, it is advisable to eliminate all the concealed systems, in favor of new, with current and controlled materials. It often happens that the pipes and the hidden infrastructures are obsolete and deteriorated, or carelessly damaged during the works; if not replaced, they may have to be demolished later or be the cause of hydraulic breakages, water leaks and related infiltrations in adjacent rooms, including other tenants, with consequent economic damage.