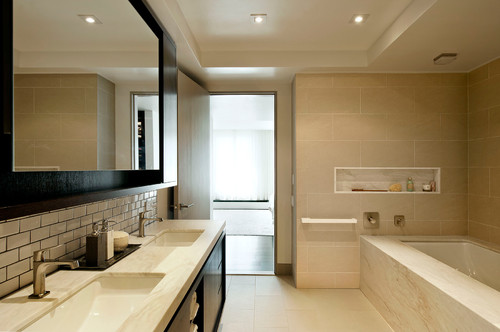 When a professional faces the renovation of a bathroom, he will find a new type of customer: increasingly aware, prepared and sensitive thanks to a pervasive design culture (from print to the web), full of advice, technical knowledge and suggestions. of style. The renovation of a bathroom must be carried out very carefully keeping in mind an initial project that is clear and defined in line with the customer's tastes and expectations.
The planning of the renovation of a bathroom starts from the budget that you want to make available for the realization of the works. It is first of all necessary to draw up a wish list, identify priorities and identify any critical points in order to allocate economic resources: in this way it will be possible to know if the restructuring intervention will be partial or total.
Given the articulation in several closely related work phases (systems, masonry, finishes) where the unexpected could easily arise, it is advisable to reserve a portion of the budget for any extra work.Requested estimates and estimated expenditure, to complete the general economic framework, it is a good rule to inquire if there are tax deductions in force for building renovations for this type of work.